WHY NUTRITION?
Naturopathic medicine & its principles are historically powerful evidence-based methods of treating the signs of ageing. The secret to success by nutrition, by naturopathy all begins here
---
Subscribe to Susannah Makram TV so you don't miss the unique video mini series – 4 Simple Strategies to Getting Your Energy Back.      

Tweet This
---
SAFE. clinical assessment and examination can prevent CLINICAL. investigation and if this is not needed to scan for serious disease then it must be divisive to PRACTICAL. personalised nutritional treatment to be EFFECTIVE.
---
As liaison's officer to the British Naturopathic Journal, I find this to be more so a priority within the sets of my responsibilities. As founder of The Body Youth Code, founder of The Functional Healthcare Group, I do and I train.
Intrinsic ageing is not a disease but a natural process. This is why, when my client feels let down by unsuccessful treatment, balance is our goal. Repair to solve extrinsic signs of ageing comes next. This is weight loss; hair loss & skincare; chronic Fatigue (or unexplained fatigue)
---
WHAT IS THE CONNECTION BETWEEN GUT HEALTH AND AGEING, OR THE BIG FOUR – WEIGHT LOSS, HAIR AND SKINCARE AND FATIGUE – THAT YOU SEE TO, SPECIFICALLY?
Gut health – The human intestinal tract harbours a diverse and complex microbial community which plays a central role in human health. So, when treating the body as a whole, it makes sense to address to the cause of skin conditions, low energy levels, unhealthy weight gain etc. to what we put inside our bodies. i.e. our gut health
Professional athletes are reaching their full potential. They're at the top of their game by taking their nutrition seriously. We start by wanting to take ownership of their health. Effective personalised nutrition – what's yours? 
CEOs and diplomats and anyone susceptible to stress – any one, in other words! – testify to this fact. Making this manageable in today's world need not be difficult. It is possible.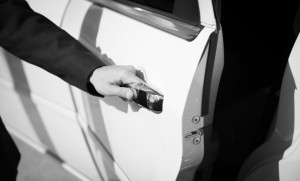 To all people food is knowledge. It's not just fuel for the body and its systems.
---
On a cellular level, nutrition is a vital part of managing the undesirable signs of accelerated ageing 

Tweet This
---
A gut that is functioning optimally provides the environment necessary for inside out health. Our body works as a functional unit.
---
It takes a lot of energy to break down food with a gut that is not working properly….  

Tweet This    for whatever reason!
---
If we want our nutrition to fuel our body instead of making us unwell and tired all the time, we need to have good gut function.  a healthy gut This in turn directs energies towards cell renewal which is the number one mechanism to reverse the signs of ageing. Tapping into this store of energy successfully, from one individual to the next, is a process that requires the clinical expertise.
Energy by nutrition enhances cell turnover rate to reverse the signs of ageing.  

Tweet This
---
WITHOUT GIVING ANY SECRETS AWAY, HOW WOULD YOU DESCRIBE YOUR TREATMENT PHILOSOPHY?
The Body Youth Code is solutions-based. We examine and see how the body is functioning – as a whole. Osteopathy and Naturopathy use such holistic methods .
Osteopathy looks at what factors are causing the body to stop functioning at its best.  The better that this is understood, the better your treatment results. This is equal for back pain, neck pain as for naturopathic nutrition. Personalising this is for your healthy weight loss. Nutrition for healthy skin and nutrition for hair loss require an understanding of the problem from its root. Fertility nutrition and nutrition for tiredness, weakness or fatigue have often more than one cause.
The Body Youth Code has roots in osteopathic and naturopathic principles. The pathophysiology of disease and its specific effect on the neuroendocrine system needs understanding.
"Diagnosis"means to know… through and through, the Greek roots "dia", meaning 'through' (as in diagonal – an angle through) and "gnosis" meaning 'essential knowing.'