Juice Cleanse
How to do a juice cleanse isn't easy. You need kitchen appliances or a plan of action. A detox diet might be confused with a juice cleanse. While a juice cleanse isn't easy, it's not as difficult as it sounds. When we've been eating normally and then it's just juice -that's probably the hardest thing to get our head around.
---
Rest assured. Doing a juice cleanse or any so-called detox diet properly means hunger pangs will be satisfied.
---
Preparation is key. Is it right for me? Do we just wish to recreate our favourite organic cafe beverage, for example?
Juicer Vs Blending
Blenders and juicers are electrical appliances that are found in many household kitchens.
There are fundamental differences in the juice or smoothie end product when you are using a blender or juicer for a juice cleanse.
Key Points:
A juicer separates juice from fibre whereas a blender will blend all of the ingredients together.
A juicer or juicing household appliance has options that includes built-in: centrifugal, masticating, twin-gear, hand crank mechanisms
Blenders are typically selected based on options for speed – high – low
There is no pulp or fibre in the end product of juice from your juicer
There is pulp or fibre in the blender end product: smoothie
Both juices and smoothies can be made using recipes to enhance health. A tailored combination treatment might benefit from juices or smoothie to give the gut and our body a rest, to heal itself. Sometimes taking prescription medication can take its toll on our liver, for example. we might want to learn about ways to reduce toxicity levels and remain fit and well throughout your PHASE ONE treatment. Examples of treatment include e.g. chronic pain, itchy, flaky scalp, acne, unexplained tiredness or unexplained infertility.
---
At Susannah Makram Clinics we're helping more and more families and business owners realise the potential through nutrition.
---
Hormonal imbalance, allergies, sensitivities or intolerances, ovulation disorders like PCOS, endometriosis, bacterial, fungal viral/post viral infections etc.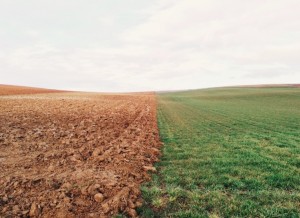 Should You Buy a Juicer or Blender for a juice cleanse or for your health in general? Which is better?
It's important that you understand what might be healthy to one person isn't necessarily healthy for another. It's only with awareness of your health history and expected outlook for the future that you can take ownership of your health. You can decide whether juicing or blending smoothies is appropriate or preferable.
When taken at the right time of the day and using the right recipe or whole food prescription for you:
Juice can provide an instant infusion of vitamins, minerals and phytonutrients to your bloodstream.
Gives digestive system a break so cells can focus on rest and repair
Removing the fibre means that a complex prescription can be administered thus; ingredient heavy recipes are welcome
Smoothies can support digestive health, sweep toxins through the digestive tract and aid regular elimination
Satisfy hunger and sustain energy over time
Balance blood sugar levels
If you respect that food is medicine then you will take it as prescription. You'll use this knowledge to make informed decisions about your health for life.
Your Naturopathic Portfolio is designed to work for you.
It answers every question to potential obstacles in your day-to-day lifestyle.
It breaks each of these barriers down into simple, manageable tasks, in the four phases.
It finds solutions that are palatable. We see circumstances at very stage in our story of health. Our expression of health is connected to a concern or condition but we aren't defined by this.